Mighty Impact
What Impact Will Mighty Writer Have For You?
Created to transform the teaching and learning of speaking, writing and story telling skills, Mighty Writer is an innovative new resource designed by a teacher, for children.
This interactive resource is relevant to you whether you are:
A TEACHER looking for a new and interactive approach to teaching core writing skills

A HEAD TEACHER looking to improve Literacy results or prepare for OFSTED inspections

AN EDUCATION ADVISOR looking for tried and tested methodologies, in line with National Curriculum learning objectives.
Whatever your role or interest in Mighty Writer you will find a wealth of lesson plans and guides on this site to help you discover the benefits of this fantastic teaching resource.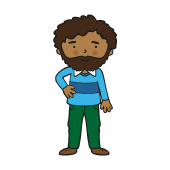 For more information on the origins of Mighty Writer, how it works with the National Curriculum, and why teachers AND kids love it, download our teacher's guide.