Founders Emma and David make you one, simple, rock-solid guarentee.
"This resource will transform literacy in
your primary school, or your money back."
Talk to us about your purchase



Free Primary School Teacher's Guide
Learn how to transform literacy learning in your classroom, almost overnight. Find out:
How Mighty Writer came to be
how and why, it will have a massive and sudden impact on your children's learning
how it will make your life as a teacher easier
how it co-exists with (and enhances) other teaching systems and methods
– it even includes a full lesson plan. Find out more today.
Discover How to Transform Literacy in your Primary School
Watch a 30-Min Demo

Mighty Writer founder Emma takes you through a step-by-step guide to transforming literacy in your primary school. Grab a cup of tea and…


Book A 35-Min Meeting

Book a live and interactive 30-minute (+Q&A) online webinar for your school team with Mighty Writer inventor Emma.
Teachers love Mighty Writer!
The Mighty Writer Story
Our story in two and a half minutes. Discover how a primary school teacher invented a better way to teach children to write.

Awards & Reviews
Voted the UK's Best Primary Education Resource in 2018, Mighty Writer has gone on to win many more awards and rave reviews.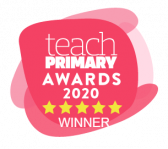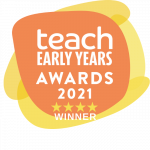 Over 1,000 Schools and Counting
With over one-thousand Primary Schools now using Mighty Writer around the world, there's likely to be a school near you can talk to about their experience.