Mighty Impact
We guarantee that Mighty Writer will have a positive impact on your pupils' learning.
Created by an experienced primary teacher and enjoyed in schools around the globe, we're confident that Mighty Writer can create revolutionary results in your classroom.
Our resource can elevate your existing teaching techniques, whether you are:
• A teacher looking for a new and interactive approach to teaching core writing skills
• A head teacher looking to improve literacy results or prepare for OFSTED inspections
• An education advisor looking for tried and tested methodologies, in line with National Curriculum learning objectives.
Whatever your role, Mighty Writer can bring fresh inspiration to your teaching practice, as well as enhancing the learning experience of your pupils. In fact, you'll note a measurable upsurge in enthusiasm and understanding, after just one lesson!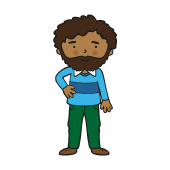 To find out more about Mighty Writer and how it works alongside the National Curriculum, take a look at our Teacher's Guide.