Blog | The Five Best Short Stories For KS1 Retelling Activities
The Five Best Short Stories For KS1 Retelling Activities
Asking your primary class to retell a story has a host of benefits. The children's beliefs aside, you aren't so old that you need them to jog your memory – but there are plenty of advantages besides.
Retelling activities are ideal for checking that children understand what they have read (or been told), as well as discovering which parts they remember – and therefore deem most important.
For the unfamiliar, a retelling activity will generally look a bit like this:
The children are told that they will retell a story after it's been read
The pupils will read the text (or have it read aloud to them)
The children are then asked to retell the story, as if they were telling it to somebody who had never read the book
For even more creative licence, the children can re-tell the story with their own twist, such as an alternate ending.
For most teachers, retelling activities are not a radical idea – although they do remain firmly relevant.
An excellent example of building and demonstrating comprehension, a retelling task can be made easier for children to digest by choosing a story with engaging characters; not to mention a solid plot and a clear beginning, middle and end.
If you're not sure which stories to try, just take a look at our five top picks.
1. Cookie's Week, by Cindy Ward & Tomie DePaola
Ideal for your reception class, Cookie the kitten had a crazy seven days – not limited to knocking over a rubbish bin and falling in the toilet.
With the adventures of the week revealed in sequence, it's easy for children to be prompted to remember the next event. Better yet, can they tell a story about what would happen to Cookie next week?
2. Fireflies, by Julie Brinckloe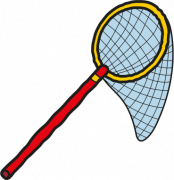 Owning a piece of moonlight sounds pretty magical, which is why the boy in Julie Brinckloe's classic story decides to collect fireflies in a jar. However, when their light starts to fade, he soon realises that keeping the fireflies captive will mean they die. Will he set them free?
This story demonstrates a strong beginning, middle and end, which the children will find truly captivating. If they retold the story, would they change the ending? What would this mean for the characters?
3. We're Going On A Bear Hunt, by Michael Rosen

The fabulous story sequence 'We're Going on A Bear Hunt' follows an excited family as they wade through the grass, splash through the river and squelch through the mud in search of a bear.
Ideal for practicing the use of verbs, the whole class can work together to remember how each part of the journey was described.
Better yet – where would they go next?

4. Pete's A Pizza, by William Steig

There's nothing like a silly story to stick in the class' mind better than most!
When it's too wet to play outside, Pete's dad finds a novel way to dish out entertainment – by turning Pete into a pizza.
Of course, Pete isn't really a pizza (those tomatoes are actually checkers pieces), but it would be pretty funny if he was.
Can the class recite the whole recipe?
5. The Mitten, by Jan Brett

A Ukrainian folktale, 'The Mitten' focuses on animals in a snowy forest, who crawl into Nicki's lost mitten to get warm – one by one.
Would the children choose different animals for a different part of the world? Would they crawl, wriggle or even hop into the mitten (or hat, socks, shorts?).
Ready to get started with your retelling lesson? Aside from the engaging stories, there's another way to get your class excited to take part in retelling activities.
Mighty Writer is a fun literacy resource which allows children to retell stories using picture tiles, as well as symbols to define punctuation. Providing enough detail to retell a story that's grammatically sound, as well as a solid foundation for transcribing, Mighty Writer can transform the literacy skills of your class – almost overnight.
Book on to the next webinar to discover how Mighty Writer can make a difference to your classroom.