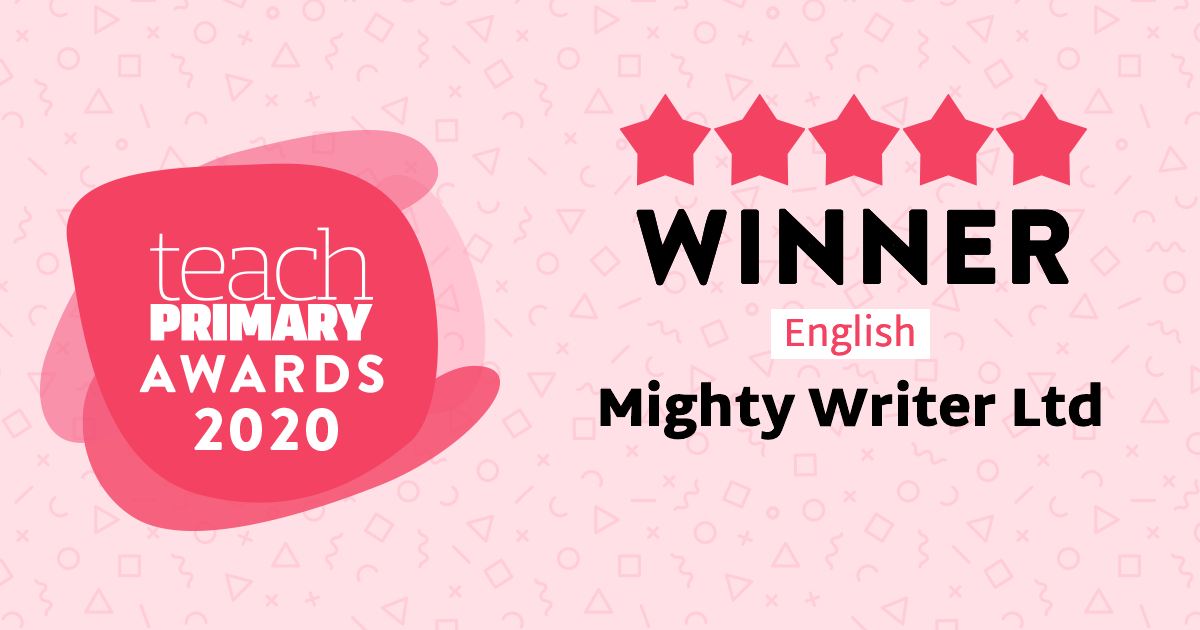 Mighty Writer Wins 2020 Primary Teacher Award
"As Judged By UKLA"
Mighty Writ
er is inviting, colourful and easy to use. It would help to promote oracy within a classroom, intervention, or independent group setting. The symbols which are used to represent key aspects of grammar and spelling ensure that they are not only visually enticing, but embedded for purpose, adding impact to their writing.
A particular advantage of the resource is its adaptability. As well as being used as an alternative to an interactive whiteboard, it could be used independently by children due to its inclusive nature as it can be taken off the wall and placed on a floor, table or outdoor learning area. It could be of particular advantage within an early years environment, where children could gather round to tell their own stories and use the pictures, symbols and sentence starters to share their creations independently.
This resource offers endless literacy support opportunities, for example if looking to support writing in other subject areas, key vocabulary and images from a topic could be created and added to the bank provided. This is a robust resource that would stand the everyday wear and tear of the primary classroom. This is a long-term resource that would help to promote dialogue and a writing rich classroom for all.
Join one of our FREE Webinars to find out more about how Mighty Writer can transform your pupils literacy overnight.