Mighty Writer Wins 2016 Primary Teacher Award
"Easy to use and setup... Good Value For Money"
Description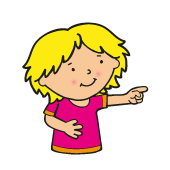 Mighty Writer is designed to transform the way children learn to write. It enables young children of varying ages and abilities to become independent, confident and capable writers and complements existing teaching techniques, allowing teachers to support and nurture pupils to develop core skills of speaking, writing and story planning.
What The Testers Said
Easy to use and set up and it is a very appealing resource. Suitable for 5-8 years for actual writing and for 3-5 years orally. With quite technical use of adjectives and nouns which are more approriate to years 1-3. The individual child mats are a good size. All in all, good value for money.
Score 83.4%
Click here or on the award logo above to read the review on the awards website.