Turn adversity into advantage for your child
Home schooling is a new challenge for millions of parents. But relax, you can do it -- thanks to Mighty Writer!
You might look back on this challenging time as the point your child's education suffered...or it could be the single most positive thing to happen to your child's education.
If you have primary school-age children, Mighty Writer will help you to become the inspirational English teacher you need to be. Here's why...
Children love stories. Since the earliest days, the telling of stories has been how we learnt to communicate. It has always been fundamental. In learning to write, teachers will tell you that first we must learn how to tell stories. The problem is that telling stories is fun...but learning about adjectives, verbs and punctuation isn't.
That's why award-winning Mighty Writer is so effective. It makes learning to write great fun – and that's why it's been acclaimed by the teaching profession and other education experts. Most importantly, that's why children LOVE Mighty Writer.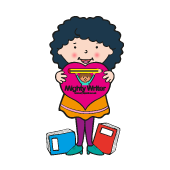 As you work with your child and you explore your imaginations together, you will have fun making up exciting stories while stealthily learning about sentence construction and punctuation as you do so. It's so much more fun this way...
Mighty Writer is physical, tactile and robust and it's the one classroom tool for teaching English that teachers say boys enjoy using as much as girls.
It's so simple it's genius – so teachers in primary schools all over the world absolutely love it. Primary school teachers throughout the UK and around the world have become huge fans of Mighty Writer. But don't take our word for it...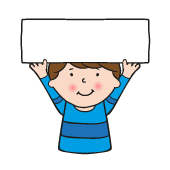 Mighty Writer was invented in the UK by English teacher Emma Ralph. She and her husband David have embarked on a mission to transform children's literacy around the world.
More than 800 schools in 39 countries have already adopted Mighty Writer. It has won awards and accolades from the education press. In 2018 it was voted the UK's best primary education resource.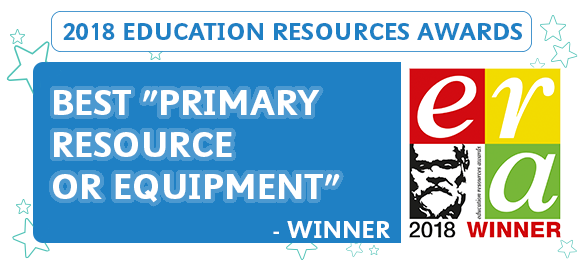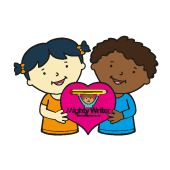 By using Mighty Writer to create stories every day with your child, you will accelerate your their learning while having fun together. You'll not only be teaching your child how to create stories and sentences but you'll be teaching them to love writing and reading.
The Mighty Writer website is packed full of lesson plan ideas and training videos to help you get the most from the system, whether you are a parent or a teacher.
This is David explaining how it works (and why it's so powerful) to primary school teachers and head teachers.
Mighty Writer isn't cheap. Not every parent will find it affordable because it is a robust classroom tool designed to be hardy and long-lasting in a testing environment – but as an investment in your child's education we believe it's invaluable. That's why during this most difficult of times we have slashed the price to make it as affordable as possible for parents to use at home.
When this is all over, or when your child is writing stories confidently without Mighty Writer, why not donate your Mighty Writer to your local primary school? You can help your local community and empower other children to have the same advantages your child enjoyed.
So go ahead, invest in your child today and unleash the storyteller in them. Empower your child to become a Mighty Writer. This will probably be the single best investment you ever made in your child's education.
Get 20% Off Mighty Writer When You Order Today By Using Discount Code HOM2020
---
What People are Saying about Mighty Writer
Mighty Writer is being used in hundreds of schools around the world and we're well on our way to achieving our mission of transforming the literacy of every child on the planet, reaching at least 1 million children by 2021! Take a look at what people are saying about the resource:
- Judges, 2018 Education Resources Awards
"We love it! The staff said only yesterday that they did not know how they taught without it! The impact has been immediate and to be fair the children have quickly become more engaged in writing!"
- Carolyn Hookes-Gosney, Head of Pre-Prep, Barfield School
- Teach Primary Magazine (Teach Reading & Writing Supplement - October 2016)