| | |
| --- | --- |
| Teach Primary Product Review | 4th Oct 2016 |
Mighty Writer is extremely thrilled with the latest product review we have received from Teach Primary. Described as "an impressive new classroom must-have" this review highlighted the immense value this resource can bring to the teaching of writing.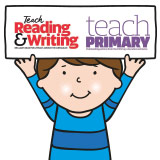 Download the full review here.